Susan Kemmerer – Keynote: A Recipe for Success
Susan Kemmerer.  Susan is the author of the highly acclaimed book, Homeschool Supermom…NOT!. She and her husband Dale have nine children, and by God's grace, have been homeschooling since 1989. Seven of their children are graduated and two are still school-age. Susan has authored a number of textbooks, including her newest (a Bible study) Fencing Lessons, as well as Apples Daily Spelling Drills and other titles. Susan has spoken at homeschool conferences across the country. In her spare time, she enjoys reading, writing, and needlework. Besides spending time with their children and grandchildren (13 of them!), the Kemmerer's love spending time in fellowship with believers in their local church. They run their business Schoolhouse Publishing from their home in Franconia, PA.
Thank you to our sponsor!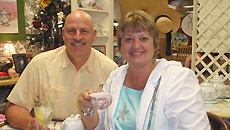 Steve Demme.  Steve and his wife Sandra have been married since 1979. They have been blessed with four sons, three lovely daughters-in-law, and three special grandchildren. Their fourth son John has Downs Syndrome and lives with them in Lititz, PA.
Steve has served in full or part time pastoral ministry for many years after graduating from Gordon-Conwell Theological Seminary and has served on the board of Joni and Friends Eastern PA. He is the creator of Math-U-See and the founder of Building Faith Families.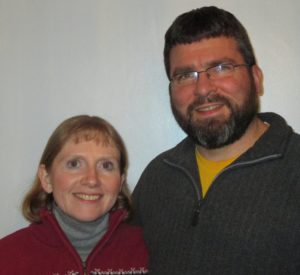 Barb Beideman.   Barb (and her husband Rick) have been homeschooling for the past fifteen years. Their approach has been eclectic and God has blessed them with many wonderful opportunities to grow and learn in this homeschool adventure. Their older son will be a senior at Carnegie Mellon University and their younger son will be a senior in high school. Barb has served the homeschool community as a support group leader for over ten years and as an evaluator for over fifteen years. She enjoys providing encouragement and support to fellow homeschoolers. Barb and Rick also serve on the CHAP Board.

Missy Eswein.  Missy is a 2015 graduate of Grove City College with a degree in Communication Studies. She currently works as an Admissions Counselor at the College, guiding students and families through the college search process and helping them to learn more about Grove City's campus community. Missy believes in the power of a liberal arts education and its ability to help students find God's calling in their lives.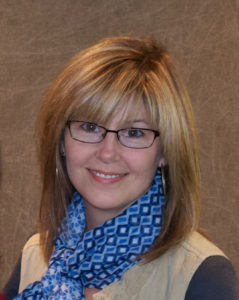 Julie Boynton.  Julie Boynton and her husband, Eric, are homeschool parents of a rising 9th grader and a recent graduate headed to college this fall.  They began their homeschool journey eight years ago using an approach that combines the teachings of Charlotte Mason and Classical methods, with a bit of unschooling thrown in as well.  One of Julie's passions has always been reading.  Through homeschooling, this passion was renewed as she saw the benefit of nurturing a literary lifestyle in her home.  She strives to find the very best books to share with her kids and recommend to others.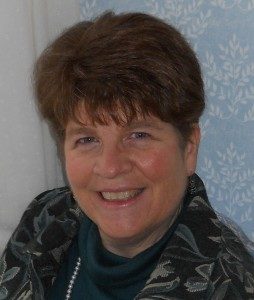 Carol Robb.  Carol Robb is first a daughter of Christ, second the wife of a wonderful husband and third a mom to three great children.  She has homeschooled all three of her children, and yes, her oldest child made it through college and is now a successful young woman in the working world.  Carol loves to minister through teaching Bible studies to women and leading a local homeschool co-op.  Her favorite co-op classes to teach are those in which she can design and create Lapbooks.  She has developed two Lapbook series called, "The Promise Series Bible Studies" and "God's Hand in History".  Carol and her husband, Tom, also own Finding Christ Books, a publishing company geared toward publishing great Christian Fiction and Finding Christ Through Fiction, a retail on-line store filled with many resources for growing in Christ, homeschooling,  and for anyone who loves to read
good Christian fiction.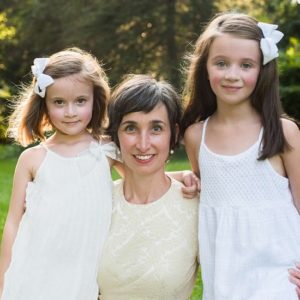 Brandi Mathers.  Brandi Gribble Mathers earned a BA in English from Kenyon College, a Master's Degree in Education from Ohio State University, and a Ph. D. in Curriculum and Instruction from the University of Akron. Brandi's teaching career began in the public schools where she taught both elementary and middle school. Later, she moved to teaching at the graduate and undergraduate levels, first in the Education Department at the State University of New York and, currently, at Geneva College. Brandi's professional interests include assessment and literacy. She also enjoys art, travel, dance, photography, and French. Brandi and her husband, Robert, homeschool their children using a relaxed approach.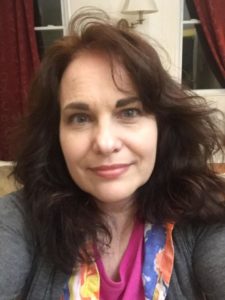 Jackie Masek.  Jackie became an accidental homeschooler they day she and her husband withdrew their oldest son from public school, a year and a half after Logan was diagnosed with ADHD. As a retired software developer Jackie approached educating her son's the same way she did writing software. Logan is now attending CCAC and her other son, Jordan, will be graduating this year. Which leaves Jackie time to share their homeschool journey on her blog, LJSkool.com. The family has homeschooled in Ohio, Indiana, California, and now Pennsylvania.
Kate Funk.  Kate is a former educator and homeschool mom to five children, between the ages of 18 and 7. She is the creator of Ready-Made Preschool, which provides early childhood curriculum programs (preschool- 3rd grade) that include the lesson plans and all the necessary materials ready to use. She enjoys speaking and encouraging moms to maximize their time with their children, while minimizing the time and effort it requires. She believes it is important to instill a love of learning in children early on and that this is best done by implementing a hands on approach to learning.
---